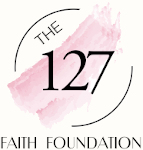 HNewsWire- Step UP Dads! Lead Your Families. Figure out what to do, how to solve problems, and yes, fix important things. Always protect your children from harm. Why? If your little ones glimpse confusion and uncertainty in your countenance, they may become emotionally paralyzed themselves. Most likely, your children will inherit your faithless outlook and battle waves of insecurity throughout their lives. Your children might conclude that the One Strong… One Good… and One Reliable place of safety is no longer secure.
God Forbid!
But if Dad is confident, then the children have a refuge. If Dad is not panicking, but calm and steady, all the walls can come tumbling down, and all the waves can break, and all the snakes can hiss and the lions' roar and the wind blow, and there will still be a safe place in Dad's arms. Dad is a refuge, as long as Dad is confident.
 Proverbs 14:26 says that "his children will have a refuge," if Daddy has "strong confidence." Daddy's confidence is the refuge of his children. Dads, the battle to be confident is not just about us, it is about the security of our children. It is about their sense of security and happiness. It's about whether they grow up fretful or firm in faith. Until children can know God in a deep personal way, we are the image and the embodiment of God in their lives. If we are confident and reliable and safe for them, they will be much more likely to cleave to God as their refuge when the storms break over them later.
We, too, where little children, clay pots, weak and broken and battling anxieties and doubts. Is the solution to put on the best show we can and hide our true selves…NO.
Proverbs 14:26 gives the answer: "In the fear of the LORD there is strong confidence." This is very strange. It says that the solution to fear is fear. The solution to timidity is fear. The solution to uncertainty is fear. The solution to doubt is fear.
How can this be?
The "fear of the Lord" means fearing to dishonor the Lord. Which means fearing to distrust the Lord. Which means fearing to fear anything that the Lord has promised to help you overcome. In other words, the fear of the Lord is the great fear destroyer.
"Fear not, I am with you, be not dismayed, I will help you," (Isaiah 41:10), then it is a fearful thing to worry about the problem he says he will help you with. Fearing that problem when he says, "Fear not, I will help you, is a vote of no confidence against God's word, and that is a great dishonor to God. And the fear of the Lord trembles at such dishonoring God.
"The Lord is my helper, I will not be afraid; what can man do to me?" (Hebrews 13:5-6) – if the Lord says that to you, then not to be confident in the Lord's promised presence and help is a kind of pride. It puts our reckoning of the trouble above God's. That is why we read the amazing words of the Lord in Isaiah 51:12  "I, even I, am He who comforts you. Who are you that you are afraid of man who dies And of the son of a man who is made like grass?" Who are you to fear man, when God has promised to help you? So it is pride to fear man. And pride is the exact opposite of the fear of God.
The proverb is true and a great help to us. Fear God, dads. Fear of God. Fear dishonoring him. Fear distrusting him. Fear putting your assessment of the problem above his. He says he can help. He is smarter. He is stronger. He is more generous. Trust him. Fear not to trust him.
He works for those who wait for him (Isaiah 64:4). He will solve the problem. He will rescue the family. He will take care of the little ones. He will meet your needs. Fear not believing that. Then your children will have a refuge. They will have a Daddy who "has strong confidence" – not in himself, but in the promises of God, which he trembles not to trust.



HNewsWire- "All political language is designed to make lies sound truthful and murder respectable." Just look at some of our modern-day examples: torture is "enhanced interrogation techniques"; murder is "collateral damage"; the aggression initiation of war is a "pre-emptive strike"; the theft of taxpayers' money is a "bailout", and the theft of depositors' money in a bank is a "haircut" or "bail-in".In a blatant example of Newspeak, the New World Order controllers (through the psychiatric DSM V) have tried to rename pedophiles as "minor-attracted persons" and redefine pedophilia as "sexual orientation". This makes no sense since sexual orientation has to do with gender, not age, with whether you are attracted to males or females, not how old they are. There are even organizations (like B4UAct.org) which are claiming that pedophiles are being unfairly stigmatized for their feelings! Psychiatry, it should also be noted, has a history of inventing fictitious diseases such as ADHD (as admitted by its inventor on his deathbed by Leon Eisenberg).
It is impossible to find anyone in the Bible who was a power for God who did not have enemies and was not hated.
Please help me help these kids(orphans) that are in trouble, PLEASE 80% of the book sales goes directly to: https://the127.org
HNewsWire Radio
"It is better to be divided by truth than to be united in error. It is better to speak the truth that hurts and then heals, than falsehood that comforts and then kills. Let me tell you something, friend, it is not love and it is not friendship if we fail to declare the whole counsel of God. It is better to be hated for telling the truth than to be loved for telling a lie. It is impossible to find anyone in the Bible who was a power for God who did not have enemies and was not hated. It's better to stand alone with the truth, then to be wrong with a multitude. It is better to ultimately succeed with the truth than to temporarily succeed with a lie. There is only one Gospel and Paul said, 'If any man preaches any other gospel unto you than that which we have preached unto you, let him be accursed."
Proverbs 31:8 (NIV)
Speak up for those who cannot speak for themselves,
for the rights of all who are destitute
MY MISSION IS NOT TO CONVINCE YOU, ONLY TO INFORM…
StevieRay Hansen
HNewsWire Editor
Jesus come quick, there is nothing left in society that's sacred….
Evil Exists So Spiritual Warfare Becomes Necessary!
MY MISSION IS NOT TO CONVINCE YOU, ONLY TO INFORM…
Evil men don't understand the importance of justice, but those who follow the Lord are much concerned about it. ~ Proverbs 28:5
Jesus come quick, there is nothing left in society that's sacred….
#spiritualwarfare #evil #christian #truth #bible #lawlessness