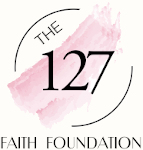 80% of the Proceeds from Booksales are Donated to The 127 Faith Foundation
Praise for "A Long Journey Home"
If you're facing the impossible and want to be reminded that God can do anything-read this book! It will take you on a white-knuckle ride that proves God can take your biggest messes and turn them into masterpieces of His grace. StevieRay Hansen's story will not only keep you turning the pages, it will inspire you to believe that no matter how badly you've been hurt, no matter how far from God's perfect will for your life you may have wandered, He loves you... and He can help you find your way home.
~Gina Lynnes, New Your Times best-selling Ghostwriter.
---
I'm honored to be numbered among StevieRay's friends. I'll never forget sitting outside his home overlooking the sweeping vista of his ranch as he told me his incredible journey searching for what most of us take for granted. Home. Love. Support. I sat on the edge of my chair while he talked. I cried. I laughed. When he finished I said, "You've got to write a book!" I'm thrilled that he put his story in print. It will warm your heart and give you hope for yourself and everyone who needs forgiveness and second chances.
~Christopher Gray, President/CEO Triple J Consulting
---
StevieRay Hansen's story is a compelling page-turner and a testament to God's amazing grace and ability to use all broken vessels for His glory.
~Rene Gutteridge, Author, Screenwriter and Head Writer at Skit Guys Studios
---
The story of StevieRay's life is inspiring and riveting. If you've ever thought about giving up, this renaissance cowboy will challenge you to dust yourself off and keep on Keepin' on.
~Christopher P.N. Maselli, Best-Selling Author.
---
I seldom complete a book in a day. A Long Journey Home could not be put down until I finished reading the last page. I'm convinced others will find themselves in a similar predicament. 
~R. James Shupp, Author of One Blinding Vision and Who Killed My Church? 
LEADERSHIP
StevieRay Hansen, retired oilman and Texas Hill Country rancher, leads a team of dedicated staff, volunteers and financial supporters to provide a home for young men upon aging out of the foster care system. Together they are changing lives.
THE STRATEGY
The orphans live on our ranch near Pontotoc, TX. Their personal residence is a super-cool travel trailer. We purchase these with the hope that they will stay with us for up to eight months. Then we relocate them to a city of their choosing.
OUR GRADUATES
The young men who pass through our ministry originally came because they were in trouble with the law, kicked out of foster care, or living on the streets. We give them a chance, which for many, is the first break they've been given. See their Stories.