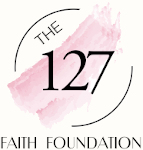 Child sex trafficking, which some have reported brings in more money than the illegal drugs and illegal gun trade, combined.
It is still a crime in the United States for an adult to have sexual encounters with boys and girls. Such crimes are called sexual assault or child molestation. Those who commit such crimes are called pedophiles. There are no exceptions granted by these laws for members of the clergy or society…
Throwaway Children ( Orphans ) within the system are more vulnerable to becoming sexually exploited because youth accept and normalize the experience of being used as an object of financial gain by people who are supposed to care for them, orphans experience various people who control our lives, and they lack the opportunity to gain meaningful relationships and attachments.
In addition, traffickers/pimps/exploiters have no fear of punishment because they rely on the lack of attention that occurs when these young people go missing….There are no amber alerts, no posters, when youth from the foster care system go missing.
Social Media platforms like Twitter, Facebook will have nothing to do with the subject matter of orphans.:
The 127 Faith Foundation
From Face Book : 12/18/2018
The 127 Faith Foundation ,Ban from running ads on Facebook.
Today
Hi Stevieray,
I had another look at your ad account and unfortunately we won't be able to re-enable it.
All ad accounts are evaluated for policy compliance and quality of ad content. When accounts run ads that don't follow our Advertising Policies, they're disabled.
There's no further action that you may take here. We don't support ads for your business model.
Please consider this decision final.
How was your appeals experience? Give us your feedback to help us do better:
Thanks!
Rosalie
Ads I run for the127 faith foundation, a group of believers that take care of orphans and throwaway children. Not okay with Facebook ads Dept….
Stevierayhansen live, this chronicles my life story as an orphan and apparently Facebook does not support these types of organizations. Not okay with Facebook ads.
There certainly a lot of homosexual pages on Facebook, apparently that's okay. Ungodly behavior by politicians seem to be okay with Facebook, Approved by Facebook advertising department…
My prayer is that the salt of the earth God fearing Bible believing individuals will see the fight that Christians are in, we live in evil times dress appropriately…
StevieRay Hansen
The 127 Faith Foundation
Stevierayhansenlive.com
There is a day of reckoning for those that would hide the truth about throwaway children being sexually exploited right in plain sight, you over educated, pathetic, ungodly people that run the social media platforms and hide the truth, the day of accountability is very close, you've been warned…
StevieRay Hansen