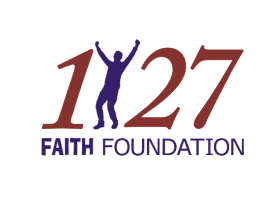 ...I lived alone, celibate, and didn't date.
I not only wanted to live a life pleasing to God, I wanted Him to teach me how to choose a woman for the right reasons.
Although I didn't date, sometimes on Wednesdays I went dancing. I was a good dancer and enjoyed it. I'd learned to enjoy those carefree evenings, but even then I was careful to stay away from women. I met a man who let me dance with his wife, Kathy, which was safe.
The dancer floor was packed and rocked with boot-scootin' music when I arrived one evening. I saw Kathy walking toward me with a tall blonde in tow. My heart beat time with the music and the lights back-lit the blonde like a halo.
"Stevie Ray, this is Laura Sanchez," Kathy said with a grin like a Cheshire cat.
Time stood still for me as I looked into Laura's green eyes, the color I imagined a morning in Ireland might be. I had the uncanny feeling that she'd been sent to me by God. We danced and then she left early to go home.
The next time we met at an ice cream parlor. I was going to make sure we took our time getting to know one another. I was already smitten by the time I realized that things would never work out for us. Laura held a master's degree in biology. She'd worked for 15 years as a biologist and taught at a university.
When I met Laura, I was destitute. I lived in a garage apartment which had once been the maid's quarters behind someone's home. Laura was educated; a success in her field. Her parents weren't rich, but they had money in the bank.
I was flat broke.
Six months after we started dating, my truck was repossessed. I didn't know what she saw in me, but it wasn't the balance of my bank account.
"I don't care if I have $10 or $10 million," she said. "As long as I have a kitchen and a bed, I'm happy."
She meant every word of it.
Laura was a well-known biologist. She wrote books, taught and spoke at symposiums. A true scientist, her office was stacked with specimens. She loved her work and enjoyed starting her day at 5 am and ending it at 8:30 pm. I felt sick at heart knowing that she would reconsider going out with me when she discovered the truth. Educated people didn't hang out with eighth-grade dropouts.
"Where did you graduate?" Laura asked one evening almost as an afterthought.
I let out a long sigh and spoke the bald truth. "Laura, I quit school after the eighth grade."
She looked at me and shrugged. "It doesn't matter," she said. "You're one of the smartest people I've ever known."
That ended the conversation. It didn't end the relationship, although I still had reservations. She knew nothing of my past or why my knees stayed sore from praying.
The first time I mentioned God, she made her position clear. "I'm a scientist," she said. "If something can't be proven, to me it doesn't exist."
I accepted her opinion without argument. I'd hated the way my father tried to browbeat me with the Bible. As far as I was concerned, God wasn't so much about an organization as about a relationship. It was about love. If she couldn't figure out I was different by my life, I needed to take a hard look at myself.
While I didn't talk to her about her beliefs, I did establish my boundaries. "I'll never just live with you," I explained. "It's not going to happen. I'm all about marriage and commitment."
I loved her brilliant mind and the way she poured herself into her work. She was kind and understanding. She never got angry or raised her voice. Our only disagreement was about getting married in a church.
"I came from a family of avid readers, especially my father," Laura explained. "We went to church until the day they had a book burning. They burned every book except the Bible. We never went back."
I never preached at her or tried to change her mind. It was more important to me that she see how I treated people. How I handled disappointments. How I handled money. I discovered that we were very much alike and neither of us wanted or needed an extravagant lifestyle.
We married and moved into her modest older home. Built in the 1960's, it was a two-bedroom brick about a half block walk from a lake. We were happy beyond our wildest dreams.
I have a fast metabolism and couldn't go from breakfast until lunch without food. I'd always needed to snack as many as ten times a day. That quirk in my dietary habits drove other women crazy. Laura understood. "You're hypoglycemic," she said. "I can deal with that." Without another word, she made sure I had healthy food to eat as often as I needed it. As a result, I felt better than I had in years. She took the time to get to know who I was and what I needed. Nobody in my life had ever done that.
One Sunday morning Laura got up and said, "Let's go to church." We did and she never looked back. She embraced God, the Bible and the church with the same open-arm affection she embraced life. She remained a true scientist, but put God first...